The SBB core offers expertise in Advanced Musculoskeletal Biology and Biomechanics, including integrated analysis of biological and physical features of the skeleton across multiple length scales. Selective routine services are offered and Consultants extend the Core's impact through our Consultation services.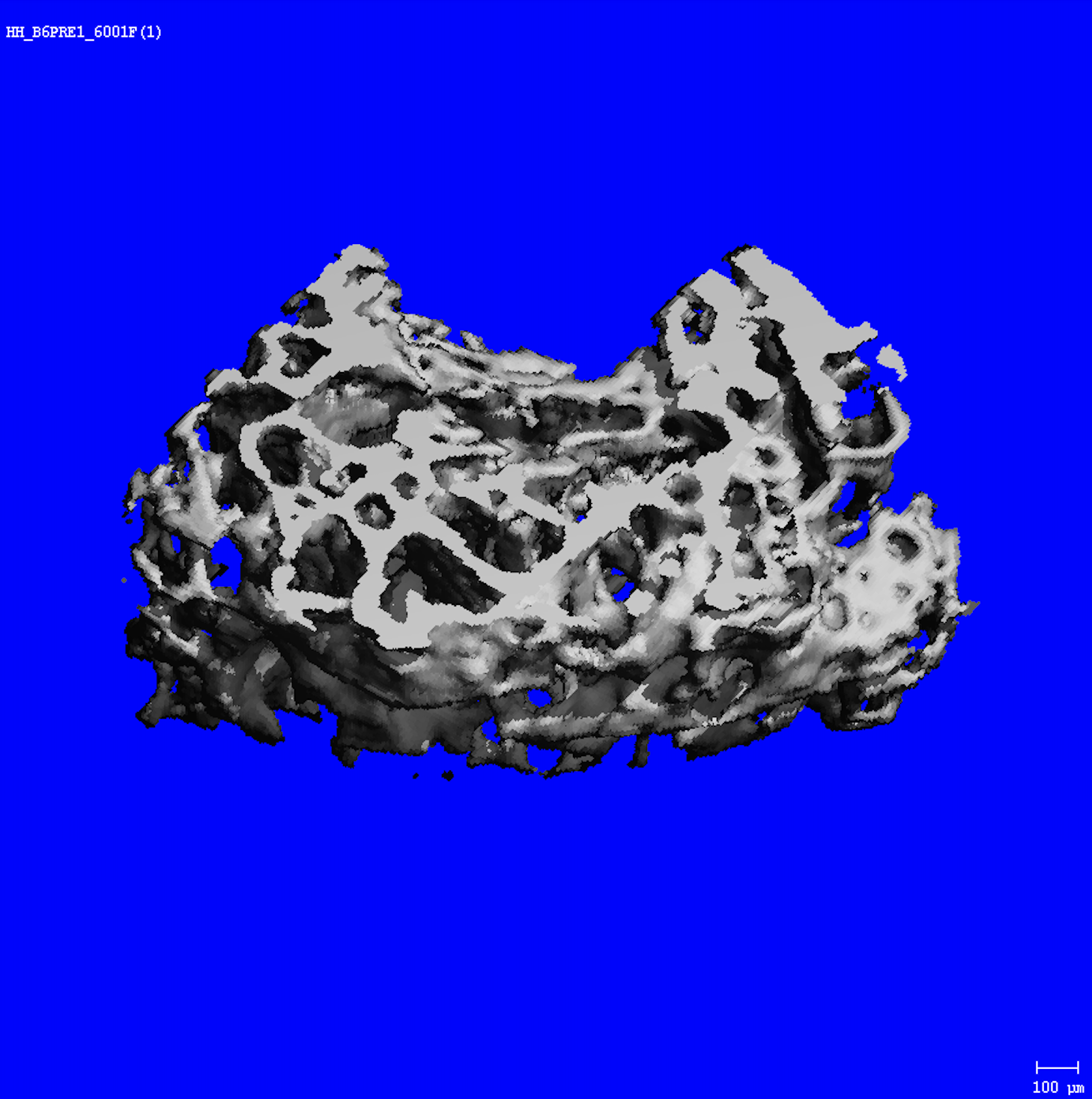 Quantitative analysis and 3D renderings performed in live mice utilizing Micro-computed tomography (microCT) systems. Useful in both longitudinal and cross-sectional studies for comparative data.
Additional SBB Core Services information coming soon.
Complete the form below to submit a service request.