2020 Orthopaedic Surgery/CCMBM Scientific Retreat Postponed
Due to COVID-19, this year's spring Orthopaedic Surgery/CCMBM Spring Scientific Retreat was canceled, and we are working to reschedule this event for the summer/fall timeframe. We will follow the policy and guidance of UCSF leadership on non-essential events and gatherings for large groups to determine when we will be able to reschedule.
---
UCSF CCMBM and Department of Orthopaedic Surgery Scientific Retreat - Great Performances: Stretching the Limits of Musculoskeletal Biology and Medicine
Inspired by elite performers who push the limits of what the musculoskeletal system can achieve, musculoskeletal research seeks to help everyone unleash their inner performer to live a healthy and active life. This scientific event brings together researchers from the Bay Area and beyond to discuss cutting edge research that aims to transform human health by improving musculoskeletal function across the lifespan. Researchers from the biological, engineering, imaging, and epidemiologic sciences will discuss advances in soft and mineralized skeletal tissues and muscle in health and disease.
DAY 1 - TUESDAY, March 10th, 6:00-8:00 PM
Genentech Hall, 600 16th St, San Francisco, CA 94158
Open to the general community.
Welcome Gathering with performers, panelists, MSK Leaders, UCSF Leaders, and invited guests

Event Program with Keynote Speaker Kate Law, Professional Circus Artist, Artistic Director, and Coach; panel discussion; slam talk competition

Poster Session and Reception
Graduate students, postdocs, and other trainees: Opportunities to present your research via a slam talk on Day 1, and/or posters on Day 2 are available here.
Guidelines for Slam Talk [PDF file download]
Guidelines for Poster Presentation [PDF file download]
---
THANK YOU TO OUR EVENT SPONSORS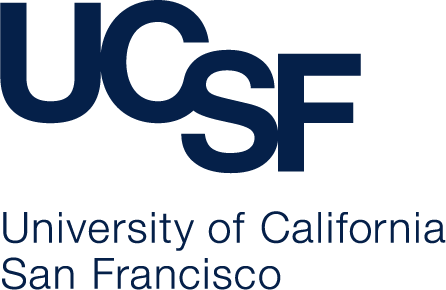 DAY 2 - WEDNESDAY, March 11th, 8:00 AM-5:00 PM
Helen Diller Family Cancer Research Building - Bakar Auditorium (HD160)
1450 3rd Street, San Francisco, CA 94158 
Open to the scientific community.
8:00 am     BREAKFAST
8:15 am     WELCOME REMARKS
Jeffrey Lotz, PhD
Orthopaedic Surgery & CCMBM Center Director, UCSF
Rich Schneider, PhD
Orthopaedic Surgery & CCMBM Event Co-Chair, UCSF
SESSION I – ANATOMY & MOTION 
Moderated by Andrew Brack, PhD, Orthopaedic Surgery, UCSF
9:25am     Introduction of Keynote Speaker by Jeffrey Lotz, PhD
                 Orthopaedic Surgery & CCMBM Center Director, UCSF
9:30 am     BRADFORD DISTINGUISHED LECTURESHIP
                  KEYNOTE SPEAKER - Matthew W. Smuck, MD
                  Associate Professor, Dept of Orthopaedic Surgery,
                  Stanford University Medical Center                  
                  Spine Outcomes: Why it Matters What We Measure
10:15 am     BREAK
SESSION II – PATHOLOGY & PAIN
Moderated by Rosanna Wustrack, MD, Orthopaedic Surgery, UCSF
11:45 am     POSTER SESSION AND NETWORKING LUNCH
SESSION III – TREATMENT & RESTORATION
Moderated by Neha Dole, PhD, Orthopaedic Surgery, UCSF
2:50 pm     BREAK
3:10 pm     Introduction of keynote speaker by Galateia Kazakia, PhD
                  Radiology and Biomedical Imaging & Event Co-Chair, UCSF
3:15 pm     KEYNOTE SPEAKER - Rachael Callcut, MD, MSPH
                  Associate Professor of Surgery
                  Center for Digital Health Innovation, UCSF
                  The Hype and Hope for AI in Medicine
4:05 pm     CLOSING REMARKS & RECEPTION
                  Closing Remarks with Slam Talk and Poster Awards by
                  Thomas Vail, MD
                  Chair of Department of Orthopaedic Surgery, UCSF