UCSF CCMBM and Department of Orthopaedic Surgery Scientific Retreat - Unleashing your Inner Athlete: Accelerating MSK Healing through Discovery 
Inspired by elite athletes who push the limits of what the musculoskeletal system can achieve, musculoskeletal research seeks to help everyone unleash the inner athlete to live a healthy and active life. This scientific event brings together researchers from the Bay Area and beyond to discuss cutting edge research that aims to transform human health by improving musculoskeletal function across the lifespan. Researchers from the biological, engineering, imaging, and epidemiologic sciences will discuss advances in soft and mineralized skeletal tissues and muscle in health and disease. 
Please join us for this special two-day retreat sponsored by the NIH P30 Core Center for Musculoskeletal Biology and Medicine (CCMBM) and the Department of Orthopaedic Surgery for all musculoskeletal researchers. The following is the tentative event agenda:
Seats are limited - RSVP by Friday, 4/5
DAY 1 - TUESDAY, April 9th, 5:00-8:00PM 
Genentech Hall, 600 16th St, San Francisco, CA 94158
Open only to CCMBM Members & Department of Orthopaedic Surgery faculty and their trainees.
Welcome Gathering: Reception for MSK Leaders, UCSF Leaders, and invited guests 
Event Program with Keynote Speaker - Kari Miller, 2016 Gold Medalist Paralympian in Sitting Volleyball; panel discussion, slam talk competition
Exhibits and Reception
Graduate students, postdocs, and other trainees: Opportunities to present your research via a slam talk on Day 1, and/or posters on Day 2 are available here.
Guidelines for Slam Talk [PDF file download]
Guidelines for Poster Presentation [PDF file download]
---
THANK YOU TO OUR EVENT SPONSORS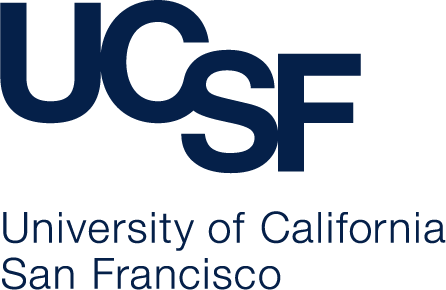 Endocrine Unit 
at SF-VAMC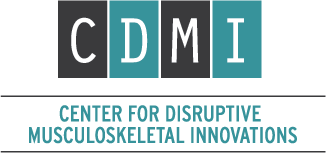 DAY 2 - WEDNESDAY, April 10th, 8:00 AM-5:00PM


8:00 am     Light Breakfast
 
8:15 am     Welcome Remarks
                  Tamara Alliston, PhD
                  UCSF, Orthopaedic Surgery & CCMBM Event Chair       
                 
                  Jeffrey Lotz, PhD
                  UCSF, Orthopaedic Surgery & CCMBM Center Director
SESSION I - Translating MSK Solutions for Mineralized Tissues
Moderated by Robert Nissenson, PhD
10:00 am     BREAK
SESSION II – Engineering Biologic MSK Solutions
Moderated by Richard Schneider, PhD
11:30 am-    POSTER SESSION at Genentech Atrium
12:30 pm      

12:00 pm-    NETWORKING LUNCH at Genentech Atrium
1:15 pm       
SESSION III – Innovating Quantitative Solutions for Non-mineralized MSK Tissues
Moderated by Rich Souza, PT, PhD
3:00 pm     BREAK
SESSION IV – Systemic Solutions for MSK Health
Moderated by Anne Schafer, MD
4:15 pm     CLOSING REMARKS
                  Tamara Alliston, PhD
                  Closing remarks with Slam Talk & Poster Awards
4:30 pm     RECEPTION 
                  Networking, light snacks and drinks